Are you looking for a custom sign, vehicle or boat graphic, or perhaps a custom banner? Do you live or work in Southern Maryland?
We'd love to work with you. You can contact us by filling out the form below or simply give us a call. Our team is waiting to help you take your idea from design to sign – call us today!
Southern Maryland is home to several counties that lie on the western shore of the Chesapeake Bay. The three chief counties in this area are Calvert, Charles, and St. Mary's. The area is laden with a rich history, which has brought many people to Southern Maryland. We are no longer the quiet, small region of the state. Business is booming!
We can offer a wide range of sign options for your needs; from vehicles to boats to buildings. Plastic, wood, glass, metal, along with many other formats are a canvas waiting for your design. We can create unique signs on just about anything. Our team of talented and experienced designers is here to help anyone in the region with their custom sign needs. If that's you, please reach out to our team and let us help you get started.
Areas Served
Custom signs can set your business or residential area apart from everyone else. There is a lot riding on the finished product, so you will want to find a custom sign service that is known for delivering top-notch work.
If you are in the southern region of Maryland and live in any of the areas below, Cove Signs would love to be the team you trust with your projects. We service the following areas:
Calvert County is sandwiched between the Chesapeake Bay and Patuxent River with a population hovering around 100,000. Its county seat, located in the middle of the region is Prince Frederick. Its name came from the family name of the Barons of Baltimore, founders of the English Colony of Maryland.
Calvert County is a part of the Washington-Arlington-Alexandria, VA-MD-DC-WV Metropolitan Statistical Area.
Calvert County is also considered a part of the Southern Maryland region. It has one of the highest median household incomes in the country, much in part due to both the Navy base and Nuclear power plant employing several thousand professionals as well as its close proximity to our nation's capitol.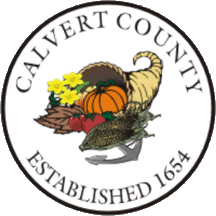 St. Mary's County, established in 1637, is the second-largest county in the Southern Maryland region with a population hovering around 115,000. Leonardtown is its county seat and offers a quaint town-square, boasting top-rated restaurants and shops for tourists to enjoy.
St. Mary's County encompasses the California-Lexington Park, Maryland Metropolitan Statistical Area. It is considered a part of the Southern Maryland region. Its rich history includes being home to the first Colony of Maryland, and the first capital of that same colony.
Two well-known areas of the county are St. Mary's College of Maryland and the Patuxent River Naval Air Station. The county's population has doubled since 1970, due much in part to the ever-increasing presence of defense contracting, the allure of the Chesapeake Bay, and various other economic growth indicators.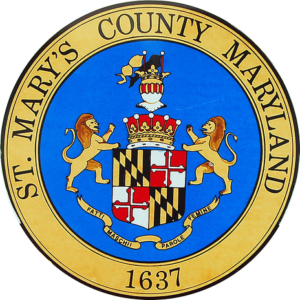 Charles County is located in south-central Maryland with a population hovering around 162,000. La Plata is the county seat. Its proprietors named it after Charles Calvert (1637-1715), the 3rd Baron of Baltimore.
Charles County is part of the Arlington-Alexandria-Washington, WV-MD-VA-DC Metropolitan Statistical Area and is considered part of the Southern Maryland region.
An Order of Council created Charles County in 1658. An earlier version of the county was in place from a mere three years (1650 – 1653) and is sometimes noted in historic documents as 'Old Charles County'.
The county shares the Patuxent River with its neighbors, Calvert and St. Mary's. All three counties are well-known for their farming, crabbing and fishing communities.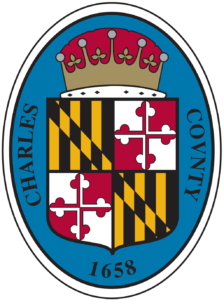 Cove Sign's Services
Businesses and residential homes in the southern region of Maryland are welcome to utilize our vast experience and passion when it comes to signs to help you. Our team strives to deliver one-of-a-kind art and a superior customer service experience. For those in the area, if this sounds like what you are looking for then, please reach out to us and let our team do what they love the best: design some awesome signs for you.
Our team is composed of talented designers that live by the Cove Signs mission statement of delivering high-quality results in a reasonable time frame. The job, whether residential or commercial, is never too big or too small. All projects get our utmost focus, and that is why we can ensure you that you will experience customer service as you have never had before.
Here are some of the services we offer:
Imagine your business or service and all your contact information pulling up alongside a car that just so happens to have a potential future customer inside of it. That is the power of mobile marketing. Wrap your vehicle or do some simple lettering on the doors, windows, or rear end and watch how fast you can attract new clients. Our team can help you with this.
There are many ways to market yourself or to find ways to get your word out there. But if you are looking for a yard sign or any other kind of custom sign printing, you will want to entrust your vision to a pretty experienced crew. That is where Cove Signs comes in.
Maybe you like to float out in the water and do some fishing. This could be your job or just a hobby. Either way, you will need some sort of decal or lettering work. Take the time to craft just the right graphic, and let us help you with transforming it into a decal.
Banners can be a cost-effective way to let people know what is happening in your life or business. Having a custom and unique banner designed for your needs is just the way to get that message to stand out. Our team can help you design a custom banner with just the right look.
Finding a reputable and experienced team of graphic artists and letterers can be challenging. For those that live in southern Maryland, we would like to help you with this. Our team has a vast amount of experience and a passion for delivering the best work and customer experience you will ever have.
So if you are on the market for a new custom sign, please reach out to us. We offer the above services as well as the following:
Magnetics
Yard signs
Glass lettering
And much more!
Just fill out the form or give us a call and let us help you with all of your custom sign needs.
Custom Signs That Get Your Business Noticed